OneSuite Coupon Center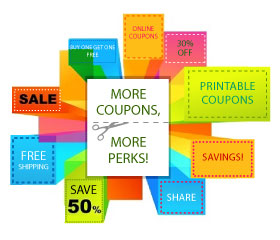 At OneSuite, we know that you don't just want savings from your telecom services, but every aspect of life as well. Keeping your needs in mind, think of our Coupon Center as another way we're showing appreciation for you.
The Coupon Center is housed under our blog, Perk Up! and can also be reached via your online account. It offers online and printable coupons from OneSuite affiliates.
Some examples of the types of online coupons you can find include drugstore, travel, shoes, and electronics from the online stores of your favorite places to shop, such as Target, Best Buy, PetSmart, and MacMall.
Our printable coupons cover a variety of products such as beverages, food, baby & toddler, household, entertainment restaurant and much more. Just use the handy "sort by category" or "sort by brands" options to find what you need.