OneSuite Internet Fax – Fax Basic
Receive unlimited fax-to-email for $1/mo
Go toFax Plus for details on fax sending + unlimited receiving
Features

Unlimited fax receiving.
Receive unlimited fax via email, check your email fax on your computer, laptop, iPhone, BlackBerry, Android or tablet. Pay only $1 a month!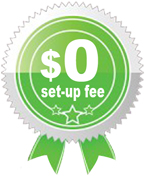 Easy set up.
No set up charge required. Easily turn your computer or laptop into a virtual fax machine, and receive fax via email on your PC, Mac, tablet or smartphone.

Get toll-free fax.
Your business can offer customers a toll-free fax number and receive toll-free faxes at OneSuite's cheap low rates, when paired up with OneSuite Forwarding. Already have a toll-free number? We have free number porting available!

More features a step away.
Get convenient features when you try Fax Plus for 1 month, subscription-free:
5 email addresses to receive faxes (vs 1 for Fax Basic)
send WebFax from PC or Mac, or from an iPhone or Android phone
send bulk fax
fax address book
get additional fax numbers
and more!

Check out the complete features with our side-by-side comparison for OneSuite Fax Basic vs. OneSuite Fax Plus.