Remember, the cheapest way to call is using local access. And even if you don't have a local access number listed for your area, as long as your calling plan includes national coverage, you're set.
Toll-free access is there for you when you're on the road or can't find a local access number.

Hybrid gear: switch between landline or cellular (local, and toll-free access) and VoIP (internet broadband access) for global coverage to suit your travels & needs
From the continental U.S.:
1-800-315-9339
From Canada:
1-866-889-9285
From Alaska, Hawaii, Puerto Rico, Guam, U.S. Virgin Islands and Saipan:
1-877-286-2590
How to make calls using OneSuite Access Numbers:
1. Dial your Toll-Free Access number . . . .
2. Enter destination number . . . . . . . . . . .
Save it in your phone book for quick dialing!
Just 2 digits if you're using RapiDial (what is
RapiDial
?)
(U.S./Canada format: 1 + area code + number)
(International format: 011 + country code + area code + number)
How to make cheap international calls from outside of North America using OneSuite without Access Numbers:
1.
With quality internet or Wi-Fi Connection
2.
With spotty internet quality or 2G/Edge Wi-Fi Connection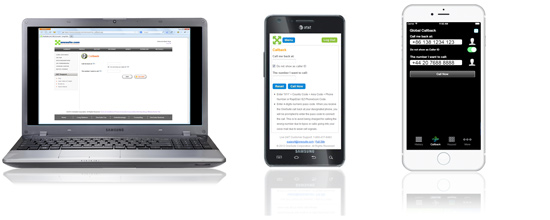 Use OneSuite Callback by triggering the call from OneSuite "My Account", or OneSuite App. OneSuite will call you back, wherever you are, then connect your call.